News broke that Innisfree will be opening in the Philippines real soon. And obviously the first time you hear from me after a long time is because of this Korean skincare line. I've recently been acquainted to the wonderful world of skincare and all I can say is that skincare was love at first sight for me.
I love their products because it's made for Asian skin and the products make use of 70% natural ingredients. Products are sourced from Jeju, a magical area in Korea that has fresh greens and clean air. Making their slogan "Natural benefits form Jeju". Nature is the secret to skincare, people. seriously.
Now, just because Innisfree works for my skin amazingly, doesn't mean it will have the same effects on you. Every skin type is different and you do need to explore your options out there (there's A LOT). What I've noticed with this brand is that it seems to work with a majority of skin types, probably the reason why it's a cult favorite.
Here are some products I love, love, love from them. I use these on a daily basis and I owe these products for my skin's health. I'm totes not saying I have perfect skin but these are just some essentials that help keep my skin healthy. And if you don't know which product to try out from them first, this can be your guide. Innisfree Facemasks
Possibly one of my favorite items to use from Innisfree. I use facemasks every two to three days, or whenever my skin feels dry. I usually run out of Innisfree masks so I use them in rotation with The Face Shop's facial masks.
Innisfree Pimple Patches
This one was a happy find when a friend of mine asked me to buy it from him when I was in Hong Kong. I decided to get myself some, after all, you know its a good product if someone makes pabili. These pimple patches feel so nice on the skin, especially when you have a pimple and you feel supper icky.
Innisfree Jeju Volcanic Facial Foam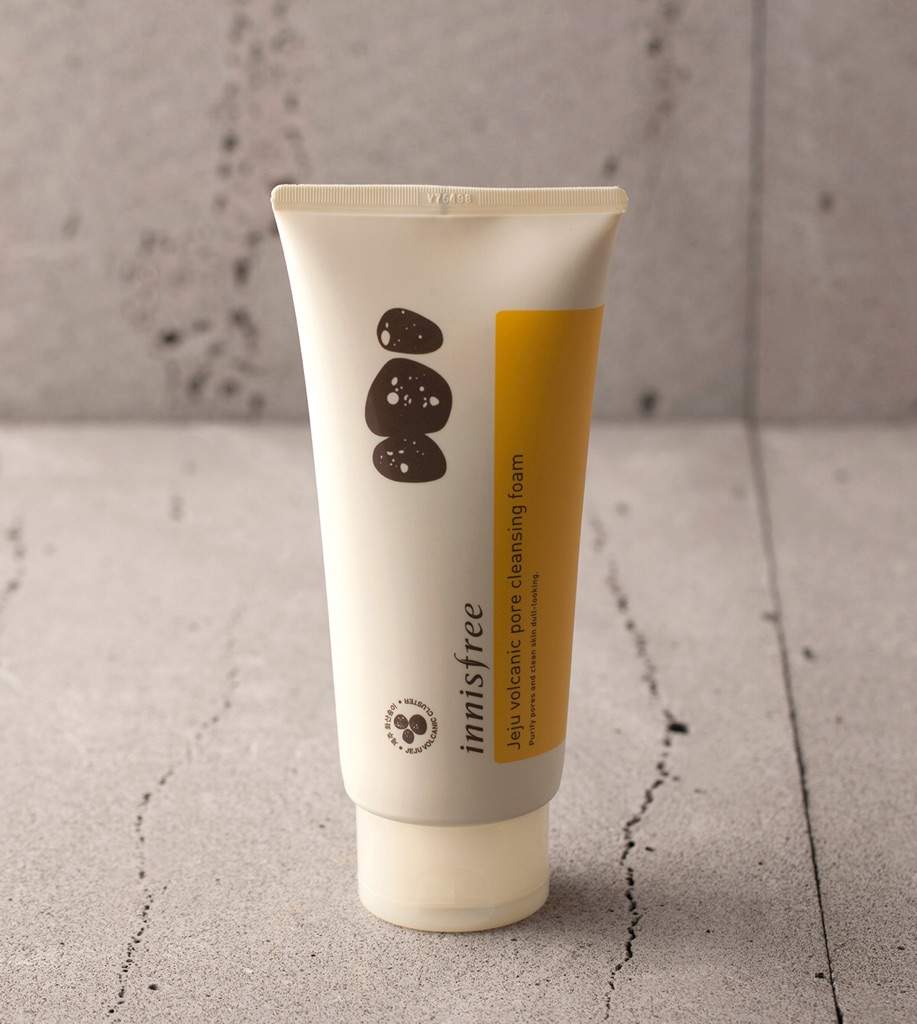 This one I use religiously, every night before bed to remove all the make up from my face. But I also sometimes use Etude House's Baking Powder BB Deep Foam Cleanser, especially if I have heavy makeup on.
Innisfree Jeju Lava Sea Water Deep Essence
This was the first product I ever tried from Innisfree and it's what made me an Innisfree convert. I use this every night. It's cool and light on the face and doesn't feel sticky at all. You can feel it hydrating your skin and that's why I love it soooooo much. If people have a night cap after a busy day to relax, this is my go-to "night cap" for my skin. If I was going to pick one skincare product to use (aside from foam cleansers) for the rest of my life, it would be this!
Innisfree Green Tea Seed Eye Cream
I know I might be too young to use eye cream but it's better to stat now that get fine lines later. I use this prior to the essence because it targets the eye area more. However, I don't use it that much, maybe just twice to thrice a week.
Innisfree Green Tea Balancing Cleansing

 

Oil
I rarely use this to be honest because I'm more of a Simple Micellar Water girl user in order to remove my makeup. However, this oil is just an equally efficient remover and it's really light on the skin, I just use it less because I just I hate using oil to cleanse my skin.
OVERALL VERDICT: BEST SKINCARE INVESTMENT EVER.
As you can see, I don't really stick to one line under the brand, I like to mix and match the products because those simply work better for me. Also, be warned, this brand is not really cheap but it is worth every penny. And yes, it is worth hoarding when you're abroad since we don't have it in the PH (YET!)!